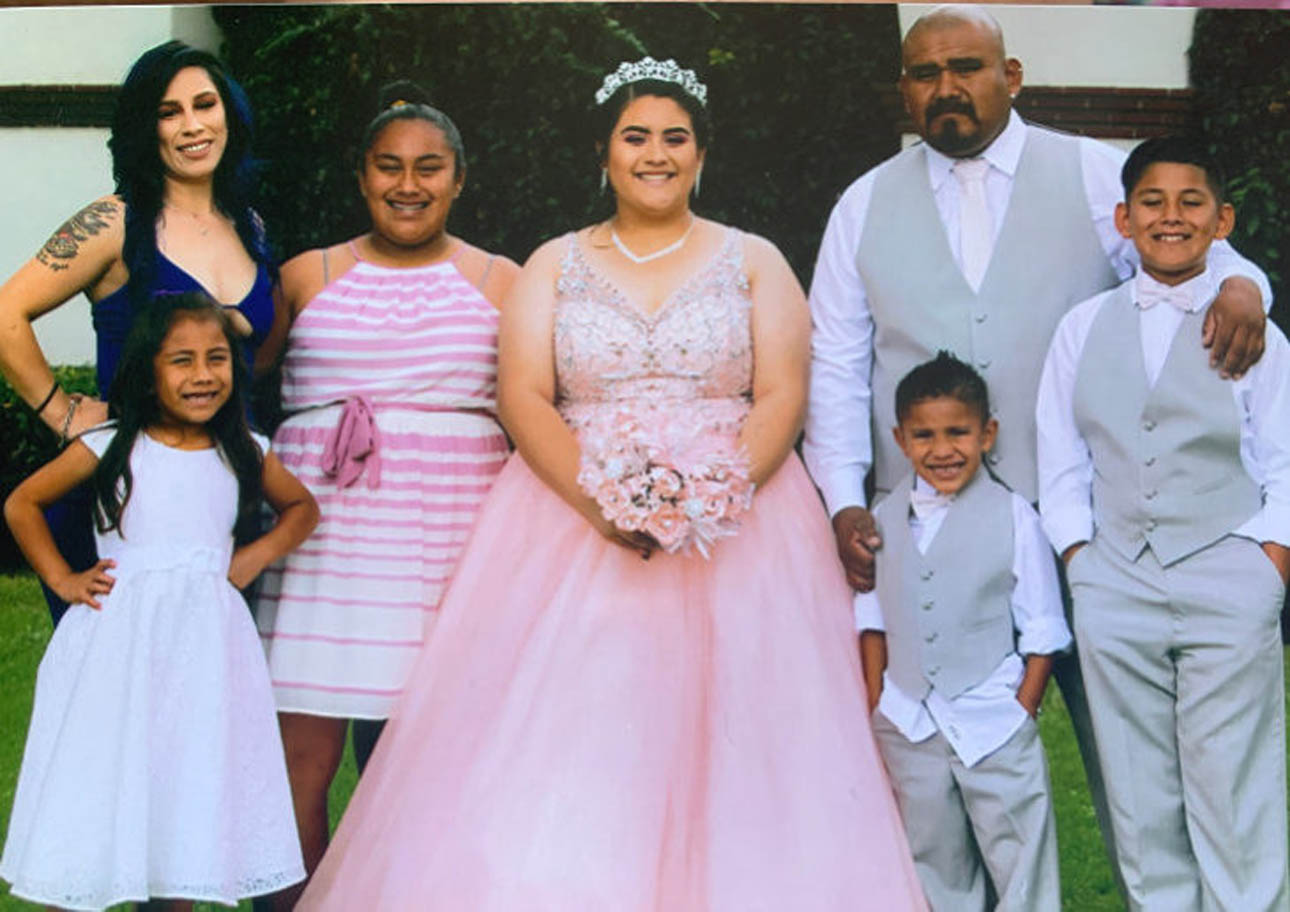 July 30, 2019.
---
Inspiration can strike from unlikely places and for NOCE student Leticia Reyes, it started with an ear infection.
When her daughter fell ill, Reyes wasn't sure about all the medicines the doctor prescribed. That's exactly when she discovered the Pharmacy Tech program at North Orange Continuing Education, and a lightbulb went off.
"When I came across this program, I thought: 'what better way to know!'" says Reyes, who soon realized that her passion for learning about the medicines she was giving her children could also benefit others. Now, Reyes is the family's "go-to" guru for questions about their prescriptions. And in a few short semesters, she'll be out in the world, helping others as a pharmacy technician.
"I'm not a needle person," Reyes remarks. "The medical field was always something of my interest, but I just didn't know where I would fit in."
Enter the Pharmacy Tech program at NOCE, where Reyes found unique possibilities to get on the fast track to a new career. Finally, she had found a place she "fit," along with the support and flexible class schedule she needed. Best of all, it was free.
"It's a big deal that it's free," Reyes says. "I hope it doesn't change."
For Reyes, helping others with their prescriptions and refills is a major draw in pharmacy tech. "One of the things I enjoy the most is working with people," she says. Reyes also has a unique skill: she is fluent in both English and Spanish. And being bilingual is a tremendous asset, given the region's substantial Hispanic population. Reyes has discovered that non-native English speakers can encounter difficulties as patients, especially when it comes to medications.
"It makes their experience harder because they are afraid they will miss something or say the wrong thing," she says. "With my in-laws, I'm always checking to see what [their prescription] says, because sometimes they will just nod even if they don't understand."
With a versatile mix of skills, talents, and determination, Reyes is uniquely positioned to enjoy the booming possibilities in pharmacy tech. Between 2016 and 2026, jobs for pharmacy technicians are expected to increase by more than 14 percent in California, according to the Employment Development Department. "It's a growing industry," says Reyes. "With pharmacy tech, you can grow in different directions, whether it's ending up in billing and insurance to being an actual pharmacist."
Indeed, working with insurance companies intrigues Reyes, who is interested in balancing patients' needs with what their insurance will pay for. From correcting the wrong birthdate to double-checking whether a patient has an allergy to a medication, there will always be new problems to solve. And Reyes loves that. "You have to learn something new — otherwise life would be boring."
And with a career in pharmacy tech, Reyes knows she'll always be kept on her toes. So far, she's been relishing the rigorous classes at NOCE. On top of knowing how to complete pharmacy insurance bills and resolve rejected claims, students in the program must master standard medication calculations and understand drug effects and interactions. There's a lot to know, and the industry is always changing, but that doesn't intimidate Reyes. "I like the challenge," she says.
When asked about her ultimate career path, Reyes imagines her future in a hospital, either with the pharmacy or insurance.
"You're helping people to save lives," she says.
To her, nothing could be more important. Pharmacy techs perform many tasks in hospitals, including reading patients' charts, preparing medication, and even calculating IV mixtures. Techs also record crucial information for filling prescriptions, a vital role in any hospital. Reyes knows that with the strong foundation she's receiving at NOCE, she can make her dream job a reality.
Reyes is grateful to both her family and the outstanding faculty and staff at NOCE for the support she's received. And as a mother of four, she is particularly thankful for the free tuition, which she accessed without needing to file a FAFSA or deal with extra paperwork.
But tuition-free classes were just the beginning. At NOCE, Reyes found a warm, supportive environment that helped her excel. It was easy to sign up for classes, and, she says, she was never rushed on the phone if she had questions.
"The main thing I like is that it's a small environment," says Reyes, who cites the small class sizes and close relationships with professors – particularly Dr. Shields – as major program advantages. "If I need to ask her advice, she always finds the time to respond or stay after class to talk a few minutes about what I'm struggling with."
Another important aspect is scheduling. Because both Reyes and her husband work full-time, in between caring for their children, it was crucial to have flexibility in finding class times.
"I took a lot of my classes at night after work," says Reyes. "So I can still work my 40 hours, go to school, and have all my bills paid."
NOCE's Pharmacy Tech program has made a huge difference, not just for Reyes, but for her whole family. Because of her positive college experience, some of her relatives are taking their first steps toward their educational goals. Reyes's mother is now earning a high school diploma, and her cousin and sister-in-law are enrolling at NOCE – in the Medical Assistant and Early Childhood Development programs, respectively.
Most of all, Reyes wants to show her young children just how important education is by "walking the walk."
"I'm not just telling my kids how important school is. I am setting the example."