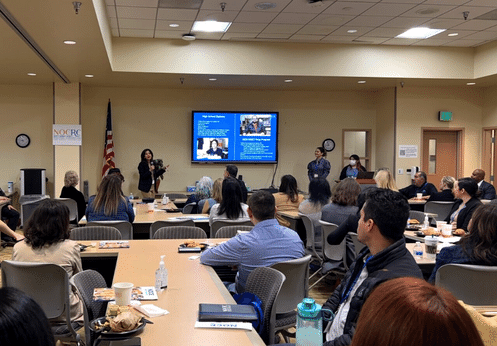 After a three-year hiatus, the Partners' Breakfast, hosted by North Orange County Regional Consortium for Adult Education, was successfully held in person at the Anaheim Campus on Thursday, February 9, 2023.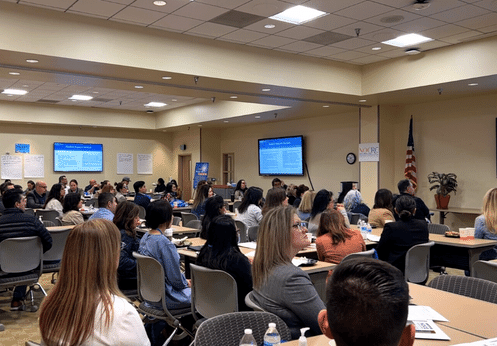 More than 125 attendees — including partners, potential partners, students, staff, and faculty – enjoyed networking, a hot breakfast, and participating in discussions about new ideas for collaboration. Two essential questions were asked – what are the community needs, and how can we partner to meet those needs?
Thank you to Board of Trustee Member Evagelina Rosales, Chancellor Dr. Byron Breland, and Vice Chancellor for Educational Services and Technology Dr. Cherry Li-Bugg for attending and participating. Thank you also to the planning team Janeth Manjarrez, Jennifer Perez, Jayzelle Mata, Neshia Jenkins, Cindy Rivera, Nancy Flores, and Valentina Purtell for developing a comprehensive and productive event.
To collaborate with NOCRC
Fill out this form, and we will get back to you.